Welcome to Oude Westhof Retirement Village …
Comfortable retirement in a quiet, safe and clean environment
Oude Westhof Retirement Village provides quality retirement in a quiet, safe and comfortable environment with professional quality service by our dedicated staff. We have beautifully designed 1 -, 2 – and 3-bedroom homes and spacious apartments and Assisted Living units with lovely views over the valley and mountains. The resort also offers a beautiful setting with gardens and water streams that contribute to the peaceful atmosphere where you can enjoy your "golden" years.
Surroundings
The perfect retirement village in beautiful surroundings
The Retirement Village is situated on the slopes of the Tygerberg Hills and offers a lovely view of the Tygerberg Nature Reserve, valley and mountains.
The famous Tyger Valley Shopping Centre is conveniently close by and there are several restaurants, churches & other retailers in the area. Wineries such as Nitida, Bloemendal and Hillcrest are in the immediate area.
Services
Garden Services: Full-time gardening services are provided at Oude Westhof to ensure that all the gardens in the Village remain at their best at all times. If you are keen to work in your own garden you are welcome to and can arrange for one of the staff to assist you. The gardens in the Village are all equipped with sprinklers and since the Village uses borehole water, all gardens are scheduled to irrigate at set times.
Maintenance: The resort has a dedicated maintenance team ensuring that all homes, roads, etc. are always in good condition.
Security: We are committed to providing the best security to the residents present to ensure that you have peace of mind at all times regarding your own safety and your possessions.
Oude Westhof is fully fenced with an electric fence, has surrounding beams and has controlled access to the resort (staffed by a well known security firm). The security officers patrol the area on a daily basis. Each unit is also equipped with a panic button to ensure that every resident is in direct contact with staff in the case of an emergency.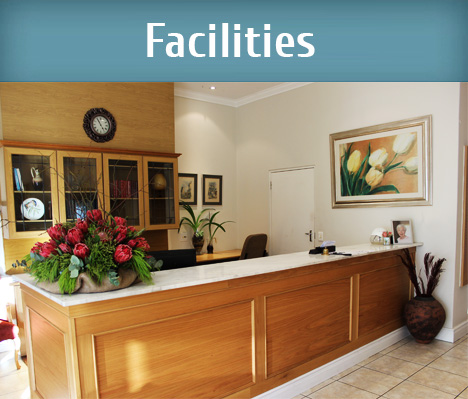 Read more about our Health Care, dining room, lounge, library, bar, hairdresser, heated swimming pool and gymnasium.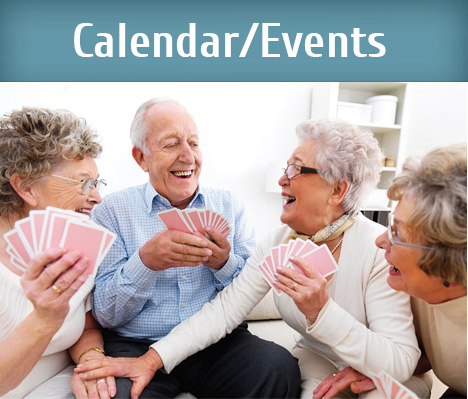 We have a wide range of events and clubs including worship, prayer, the music club, the film club and games on offer at Oude Westhof …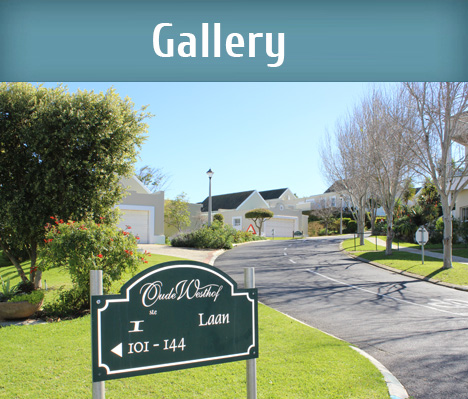 View our galleries of the various facilities, friendly staff and social events at Oude Westhof Retirement Village …